Competition of the month:
Sienna International Photo Award 2020
Don't miss the opportunity to participate in one of the most prestigious photo contests and to attend the night of the Oscars of Photography 2020.
Deadline:
05 Jan 2020
Submit your work
Recommended competitions: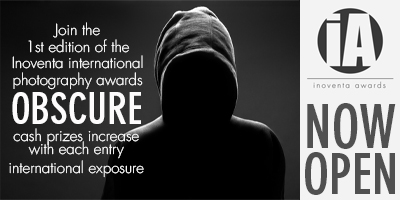 Inoventa Awards 1st edition contest "Obscure"
$6 per entry, $3 from each entry fee is added to the prize
Deadline:
31 Mar 2020
Submit your work
2020 ZEISS Photography Award
Win €12,000 worth of ZEISS lenses and many more!
Deadline:
04 Feb 2020
Submit your work
The Banality of Evil in our Daily Lives
Be a part of the Berlin Exhibition and win $2000 cash!
Deadline:
15 Mar 2020
Submit your work
Recently Added Competitions: